Wanna know the rest? Hey, buy the rights...
The first that most of the world knew of Alan Jansson was in the mid nineties when How Bizarre went around the globe. Number one in some 15 countries and top ten almost everywhere else, it was the song that wouldn't go away.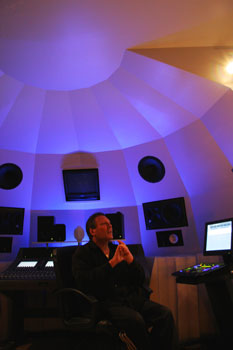 So much so that radio refused to drop it from their playlists and not only did it, in a very short time, gather over two million US airplays (and some 15,000 video spins), but it proved a major impedance everywhere to getting the follow up on air.
Despite that, the album of the same name sold in excess of a million copies in the US alone and the single continues to be a worldwide radio staple.
How Bizarre, though, is only one recording in a career stretching back some thirty years. A fuller summary of that is captured here, and, in an incomplete discography.
Alan Jansson is a producer, songwriter, engineer, label owner, and musician, and is the owner of Uptown Studios, in Auckland's Freeman's Bay, perhaps New Zealand's most advanced audio facility, used for recording, mixing, compiling and mastering for a variety of international and domestic clients.
He has sold more records than most other New Zealand musicians combined and had hits in his home country across three decades.
His work, often in partnership with longtime collaborators, Steve Robinson & Rick Huntington, can be also found as TV themes, incidental music, advertising and audio-visual backdrops.
For more, read on, or head across to the contact page.